Posted on
Scobey Hosts Circle Tonight For Right To Move Up In Seedings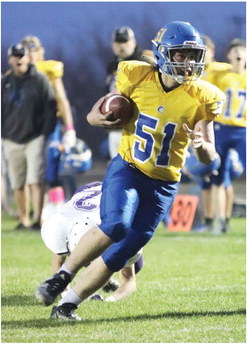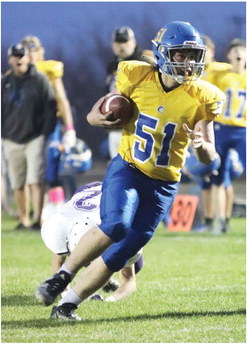 Winner Faces Culbertson-Fairview Loser
Goodbye East C 8-Player Division regular season and hello to the East C 8-Player Inter-Division Playoffs, which is not to be confused with the usual 16-team statewide bracket beginning the weekend of October 29-30. The Scobey Spartans, the second seed of the East B Subconference, will host the Circle Wildcats, the second seed of the A Subconference, tonight (Thursday, October 14), at 5 p.m. on Plainsmen Field. The winner will be able to challenge the loser of the first-seed game between the Fairview Warriors at Culbertson Cowboys (Saturday, October 16, 1 p.m.). During the regular season Scobey blanked Circle 44-0 in Circle and Culbertson defeated Fairview 48-14 in Fairview during week one action. The winner of the thirdseed game, which is the Plentywood Wildcats versus MonDak Thunder in Grenora, North Dakota, Saturday, October 16, 1 p.m. MDT, 2 p.m. CDT in Grenora, can challenge the loser of the second-seed game (Circle or Scobey) the following week, with the winner placing fourth and the loser fifth. During week two Plentywood defeated MonDak 30- 6. The East Division, which usually has 12 teams but only 11 this season after St. Labre bowed out after the first game due to lack of players, will have five teams in the 16-team statewide bracket this season because the South Division has only seven teams. The North Division has a dozen teams while the West Division has 11.
The North Division also has an Inter-Division playoff system like the East beginning Friday at 7 p.m. when the Belt Huskies (31, 6-1), the second seed in Sub Conference A, hosts the Shelby Coyotes (3-2, 3-4) on Remington Field.
On Saturday the Simms Tigers (4-0, 7-0), first in subcon B, is at the Fort Benton Longhorns (4-0, 5-1), first in sub-con A with kickoff set for 1 p.m. on Longhorn Field. These two met last weekend with Simms winning 41-29.
The other North C subcon game has the Cascade Badgers (3-2, 4-3) visiting the Chinook Sugarbeeters (4-1, 6-1) on Hoon Field.
The Shelby at Belt and Cascade at Chinook games will determine the number three and four seeds from the North for the state's 16team playoff bracket.
If...