Posted on
Harriers Haven't Been Golfing But Sure Have Been Hitting Courses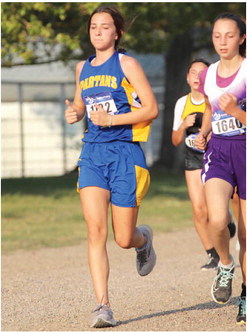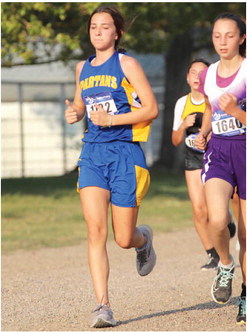 The Scobey cross country teams traveled to Sidney for its invitational meet Saturday, October 9, which is the Spartans' second-to-last gathering of the regular season.
Held on the green-grass track that is the Sidney Country Club's 18-hole golf course, the Scobey varsity boys placed fifth with a score of 113.
The Scobey girls' top finisher in the 5,000-meter race was freshman Mya Green, whose 21:27.26 time trailed only winner Annie Kaul of Plentywood (20:07.56) and runnersup Ryleigh Kleinke of Sidney (20:41.20). Scobey sophomore Joy Williams placed 22nd in 26:14.09 in a field of 37.
Those two were the only Spartans to run in the varsity race while the other four were in the junior varsity competition, which was won by Custer County's Hannah Hurd in 26:20.81 in a field of 13. Scobey times and places for the JV race were: Danielle Cahill, 28:27.00, 3rd; Leah Ridley, 29:24.58, 6th; Grace Williams, 30:02.61, 8th; Katie Anderson, 32:31.31, 11th.
Competing in the boys' 5,000-meter JV race was Keadon Boze, who plac...