Posted on
Leonard Studlien 1931 – 2021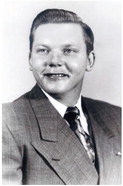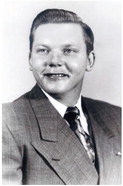 Leonard Oliver Studlien, 90, passed away peacefully on August 28, 2021, in Helena, Montana. He was born in Scobey, Montana, on June 1, 1931, to Leonard O. and Gladys Studlien. He attended a country school north of Scobey until transferring to Scobey Schools, graduating from high school in 1950. Leonard was a proud member of the Scobey Spartans football team, receiving many accolades from his coach and teammates for his dedication and success on the field.
After high school graduation, Leonard attended the University of Montana and Montana State University.
He was a member of the United States Army Signal Corps during the Korean War, stationed in the Aleutian Islands. Returning to civilian life, Leonard worked on the family farm and later owned and operated a restaurant in Plentywood, Montana. In 1962, he began working as a lineman for the Nemont Telephone Cooperative. It was the beginning of a lifetime career. He was ultimately promoted to Plant Manager, retiring in 1991.
In 1968, Leonard attended a dance in Plentywood, where he planned to meet his friends, Albert and Barbara Nickola. Accompanying the Nickolas' was Barbara's si...