Posted on
Three Meets To Go Then It Is On To State For Harriers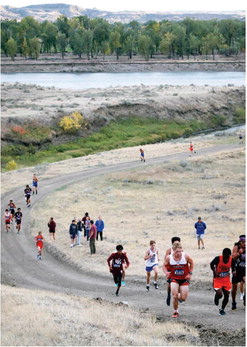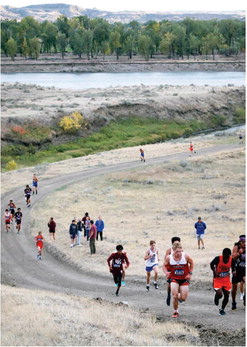 The Scobey cross country program is entering the stretch run of the regular season with three meets to go over the next three Saturdays, with all three in the northeast corner of the state.
The Spartans were originally scheduled to run in the Miles City Invitational on Saturday, October 2, but made the switch to the Fairview Invitational the same
day.
The middle school girls will be first off the starting line at Sundheim Park at 10 a.m. followed by the middle school boys at 10:30 a.m., high school girls at 11 a.m. and high school boys at 11:45 a.m.
In addition to Scobey, high school teams registered include Brockton, Circle, Culbertson, Fairview, Malta, Nashua, Plentywood Trenton, N.D., Trinity Christian of Williston, N.D. and MonDak (Westby-Grenora).
The middle school teams include Circle-Redwater, Fairview, Nashua, Plentywood, Scobey, Trenton, N.D. and Trinity Christian (Williston).
The following Saturday (Oct. 9) is the Sidney Invite at the Sidney Country Club, were the runners will compete on the green grass of the golf course. Fourteen high school teams and 11 middle school teams are
registered thus far.