Posted on
Scobey X-Country Does Very Well At Its Own Invite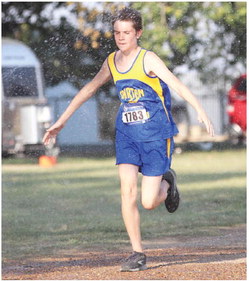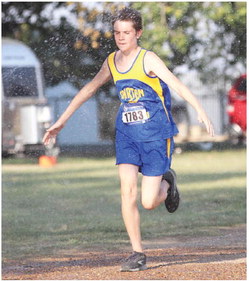 Not only did the visitors of the Scobey Invitational cross country meet, including runners, coaches, parents, siblings and fans, get to view some good competition and sportsmanship, they also were treated to a free guideless tour of the exterior of the Pioneer Town buildings.
Call it a 2-for-1 deal with both — harriers and history — being free of charge.
Inside the fence of Pioneer Town was the starting line and finish line for the four races conducted Thursday, September 9, with the first race starting at 4 p.m.
Once out outside the north gate of Pioneer Town the rest of the race for the high school runners traveled along Golf Course Road, turned east on the water station road, rounded the outside of the Legion/Babe Ruth baseball field and then west on the Daniels County Fairgrounds road. The run through the fairgrounds included a water sprinkler shooting some relief as competitors passed by just south of the free stage as the temperature was 88 degrees. The competitors then did another lap around the aforementioned loop and then headed back to the fin ish line in Pioneer Town.
Ladies first!
Plentywood junior Annie Kaul won the girls' high school race by nearly 40 seconds in 20:56.8 with Sc obey freshman Mya Green (21:36.7)...