Posted on
Things, Ideas & People . . .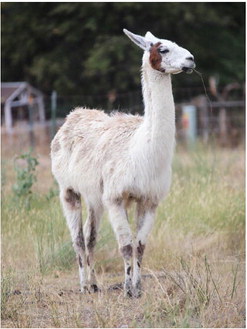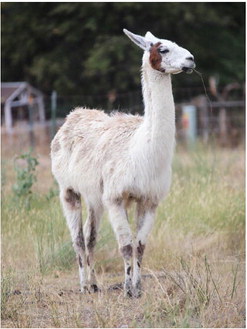 WE'RE NOT SURE IF THIS LLAMA was eating this dry piece of grass or just had it in his mouth like one would chew on a toothpick. Either way it was enjoying warm summer weather east of Glasgow along the Fort Peck highway on Friday, August 27.
— Leader Photo, mike
Don't get the llama confused with the alpaca. The most-distinguishing physical differences between llamas and alpacas are their size, their hair, and their face shapes. Llamas have more-elongated faces with banana-sized ears, while the alpacas have small, blunt faces with short ears. Alpacas are smaller, around 35 inches high at the shoulder and between 121 to 143 pounds; where llamas are 47 inches at the shoulder and about 250 pounds. Their hair is also different. Alpacas...