Posted on
The Hall Called Henderson Who Gladly Accepted Enshrinement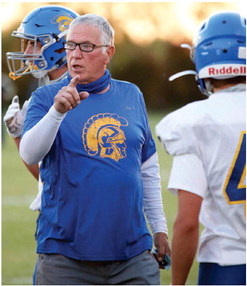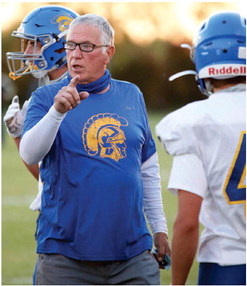 Local Coach Now Among The Montana Greats
Four state championships four state runnersup, 21 divisional titles, 41 district first-place finishes, a head coach the vast majority of the time, an assistant coach on a few occasions, coach of the year five times, the president of this, the secretary of that, the chairman here, the meet manager there...
Yes, Scobey's Larry Henderson (SHS '73) has been a busy man since his first coaching job during the 1979-80 school year when he led the seventh-grade football and ninth-grade boys' basketball teams at Lincoln Junior High School in Billings, Montana.
The Montana Coaches Association (MCA) noticed.
Today (Thursday, July 29) at 11:30 a.m. in the C.M. Russell High School Auditorium in Great Falls, Henderson, as well Cindy Farmer of Hardin, Dell Meuchel of Cut Bank, Les Meyer, longtime Fairfield coach now of Frenchtown, and George Nelson of Roberts will be inducted into the MCA Hall of Fame. Inductees must meet the criteria of having at least 25 years of coa...