Posted on
Stingrays Sending 32 Athletes To State Swim Meet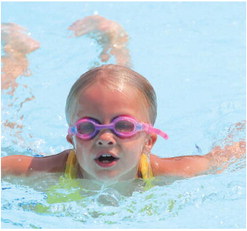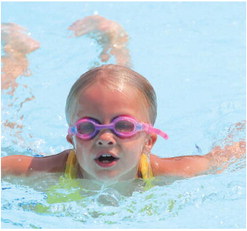 There's much big news to report on concerning the Scobey Stingrays swim team following the East Divisional Meet in Lewistown last week.
Perhaps the biggest is the new Federation of Swimmers state record set in the 9-10 girls age division freestyle relay. Scobey's Emerson Fladager, Siri Moran, Emery Rouse and Ava Stentoft broke the 20-yearold record set by Malta of 1:05.50 with a 1:05.49!
Perhaps it was the performance of Kolten Machart, who for the fifth consecutive meet broke the pool record in the 50-meter breaststroke. The record-breaking streak started in the Glendive and is still alive following meets in Glasgow, Plentywood, Sidney and Lewistown. Six in a row in Columbia Falls?
Machart was one of three High-Point Award for the Stingrays in Lewistown with Nate Lekvold and Rouse being the others.
The Stingrays of coach Tate Carney finished the Divisional Meet in third place with 660.5 points, trailing the champion Sidney Tiger Sharks (1,178) and runnersup Lewistown Sea Lions (977).
EAST DIVISIONAL SWIM MEET Sat., Sun., July 24-25 Lewistown, Montana Team results Sidney Tiger Sharks 1,178, Lewistown Sea Lions 977, Scobey Stingrays 660.5, Glendive Wet Devils 502.5, Chinook Lions 421, Glasgow Kiwanis 352, Harlem 256, Roundup 250, Plentywood Dolph...