Posted on
Nona Lemieux 1930 – 2021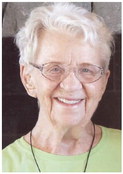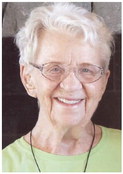 Nona Ruth (Chelgren) Lemieux, 91, originally of Scobey Montana, peacefully finished her earthly journey on June 29, 2021 while in her present home of Klamath Falls, OR.
A visitation will be held from 3 p.m. to 9 p.m. on July 11, at O'Hair-Wards Funeral Chapel in Klamath Falls, OR. A Funeral Service will be held at 10:00 a.m. on Monday, July 12, at Klamath Lutheran Church. Interment services will be in Greenwood Cemetery, Wolf Point, MT on July 24 at 10:00 am.
She was born to loving parents Edgar and Ruth Chelgren on April 26th, 1930.
Soon after gradua...