Posted on
Linda Severson 1945-2021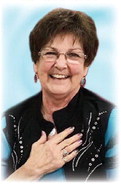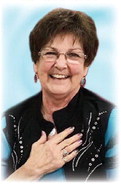 Linda Kay Severson was born to Albert and Winnifred (Krassin) Tryan on June 2, 1945 in Scobey MT. She passed away peacefully during her afternoon nap on June 25, 2021 at age 76.
Linda grew up south of Flaxville in the Smoke Creek community, later moving into Flaxville with her family where she attended school. She married Marvin Severson on November 10, 1962 at Zion Lutheran Church in Flaxville.
She is survived by sons Lonnie (Jojo and her son Quentin) of Flaxville and Monte of Belgrade, MT; granddaughters, Jody (Christian), Lex...