Posted on
Norma Cannon 1929 – 2021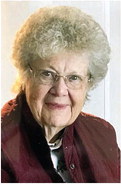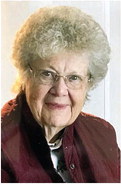 Norma Cannon was born on July 17, 1929 in Scranton, Pennsylvania to Gus & Clara Neuls. She was the eldest of two children, sharing a close bond with her brother Karl. She spent her first years in Scranton speaking only German.
When Norma was a young child, the Neuls family moved to Dewey, South Dakota on her father's homestead, beginning a lifelong tenderness in her heart for the Black Hills. She attended the lower grades of school at Twelve Mile, outside of Custer, South Dakota and there she learned to speak English. Her upper grades were taken in Custer, SD where she boarded with a family in Custer during the week. Her weekends were spent at the family homestead. She graduated from Custer High School and on New Year's Eve of the same year, 1947, she married the love of her life Douglas Cannon of Custer, SD.
Douglas and Norma were blessed with three children: Cathy, Gary and Bruce ...