Posted on
Linking Past And Present, One Photo At A Time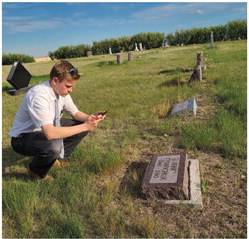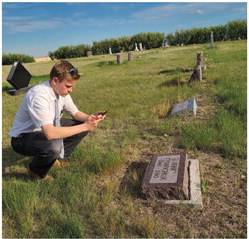 2:45 p.m. but didn't get away with it!
Cemeteries hold a wealth of history. Each headstone is a slice of someone's past, a timeline connecting them to the present. Someone just needs to connect the dots.
Thanks to the efforts of missionaries from The Church of Jesus Christ of Latter-day Saints, those links are being made.
Because COVID-19 has curtailed the traditional...