Posted on
Forty-Six Years And Counting ….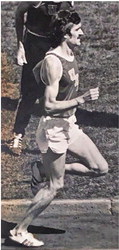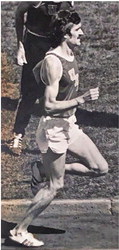 Forty-Six Years
And Counting
For Rush Record
In high school Don Rush (SHS '71) really wasn't interested in running track, especially the longer distances.
That all changed his freshman year at Scobey High School, when his physical education class was required to take the Kennedy presidential fitness test. Part of the test was a 600-yard run. The run was mapped out around the grade-school playground. After the run the PE teacher pulled him aside and said his time was not even registered on the highest percentile. He pretty much told Rush he was going out for track and that he was going to run the 880yard dash and mile run (now 800 and 1600 meters). It was the inspiration he needed and the beginning of his running career.
He started running track in his freshman year of 1968 and had moderate success until graduation in 1971.
B...