Posted on
Lekvold, Fishell And Handran Part Of Operation Clean Sweep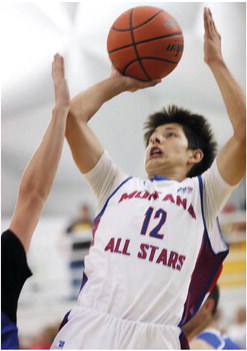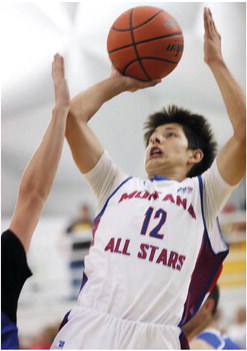 Vida, Montana native and Billings-based broadcaster Rocky Erickson told the story the evening of Saturday, June 12, during his live radio call from the 45th annual Montana-Wyoming All-Star Series.
He pointed out to his listening audience, including those tuned into Scobey radio station KCGM 95.7 FM, how he was calling varsity basketball games for Nemont-TV in the Scobey School gymnasium. Gracee Lekvold (SHS '21) was a freshman at the time playing on the varsity team. After the contest Erickson tracked down Lekvold and told her if she keeps working hard and honing her game, she just might end up getting picked to play in the Montana-Wyoming All-Star Series following her senior season. Four years later she was selected to do just that and did not disappoint, helping Montana last weekend extend its winning streak to nine games in the series and grow its overall record to 35-13.
Lekvold, who has signed a letter of intent to continue her b-ball career at Rocky Mountain College in Billings, is one of nine Scobey Spartans who have received the call from the Midland Roundtable of Billings, which runs the interstate hoop series on the north end. In the initial class of Spartans were Dan Danelson and Gerry Veis in 1979. Spencer Frederick and Joel Nieskens played in the series in 1997, Michael Crandell in 2009 and Kortney Nelson was selected in 2020 but the games, unfortunately, were cancelled due to health concerns. Aidan Fishell and Caden Handran of the twotime defending Montana Class C state champions joined classmate Lekvold in this season's series.
After flying from Wolf Point to Billings Wednesday, June 9, the three began practicing with their new teammates, attended a Midland Rountable luncheon Thursday and were on the road to Sheridan College's Golden Dome for Friday's opening games.
Wes Keller, who is the head coach...