Posted on
Orville Odegard 1929 – 2021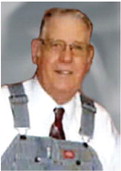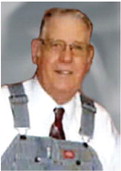 Funeral services for Orville Odegard were Friday, May 28, 2021 at the Zion Lutheran Church in Flaxville with Pastor Charlie Kelly officiating. Interment followed at the Whitetail Cemetery. Memorials are suggested to the Window Fund of the Zion Lutheran Church of Flaxville, or to the Flaxville or Outlook Fire Departments. Waller Funeral Home of Scobey has charge of arrangements: post remembrances, send cards and flowers online at www.wallerscobey.com Orville Irvin Odegard, 91, of Whitetail died at the Sheridan Memorial Nursing Home in Plentywood May 19, 2021.
He was a farmer/rancher from the day he was born.
The son of Norwegian immigrants who homesteaded northeast of Whitetail, Orville Irvin was born to Carl and Signe Odegard at Kenmare, ND on December 10, 1929. He got his middle name from the name of the hotel where they stayed. He was the oldest of five children, but sadly he never got to enjoy his two brothers, Roald and Carl, nor his two sisters, ...