Posted on
Things, Ideas & People . . .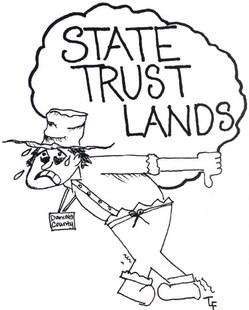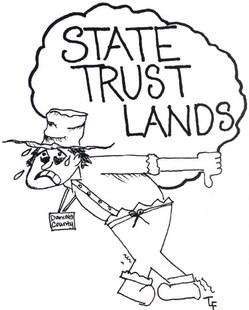 We can't let our legislators forget about Daniels County! The struggle is real— Daniels has 24% non-taxable State Land in our county. Cartoon by Tammi Fladager.
*T*I*P*
The Billings Lions Club, formed in 1921, is the oldest Lions Club in Montana. The Scobey Lions Club was formed on May 18, 1936. Lions Club is the largest service organization in the world, serving in over 200 countries, including China (it is allowed in that country due to Lions Club being neither political nor religious). — mike
*T*I*P*
The Trump Administration created Federal Qualified Opportunity Zones, QOZ for short. The largest QOZ in Montana is the Fort Peck Indian Reservation, its northern border situated 13 miles south of Scobey. — ...