Posted on
Ray Voxland 1937-2021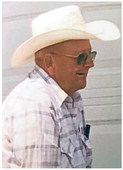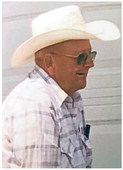 Tommy "Ray" Voxland passed away on May 12, 2021 in Billings, MT after a short illness with family by his side.
Ray was born July 25, 1937 to Rudolf and Thelma Voxland of Clearbrook, MN, the 3rd of 7 children. His parents both passed away when Ray was but a boy. His older sister Betty assumed the parental role and raised the rest of the children.
Ray came to Scobey country from northern Minnesota when he was fifteen years old and began working on farms and ranches in the Benrud Bench area. After a stint in the U.S. Army, of which he was very proud, he married Dolly Johnson from Scobey, MT...