Posted on
Kilgore, Wolfe Crack Top 15 For All-State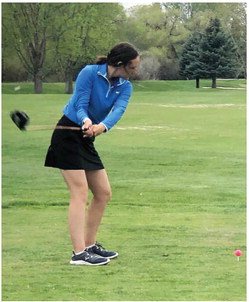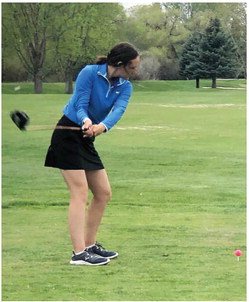 'Feels Nice'
It has been Sage Kilgore's goal since she was a freshman on the Scobey High School golf team to shoot her way into the top 15 at the Montana High School Association Class C State Meet.
Twice around the 18-hole Riverside Country Club course in Bozeman last week she finally cracked the top 15 with a two-way tie for 10th place in a field of 66, which means she gets to carry the label of All-Stater around for the rest of her life.
Scobey freshman Braxton Wolfe did the same thing, taking care of business in his initial opportunity, with three more chances lined up for 2022, 2023 and 2024.
Despite no team trophies for the Spartans, the play of Kilgore and Wolfe made for a very successful trip to this season's 20th annual State C Meet (All-Class 1956-77, A-B-C 1978-82, B-C 198399, soley C since 2000).
Kilgore placed 38th at the State C in 2018 and 21st in 2019 while the 2020 season was cancelled due to health concerns, so she was down to her final opportunity last week.
On the Riverside course's red tee box playing 5,234 yards with par at 71, the slope 123 and rating 71.8, Kilgore got off to a rocky start.
"My first round (on Tuesday, May 18) didn't go as expected," Kilgore told the Leader once bac...