Posted on
Things, Ideas & People . . .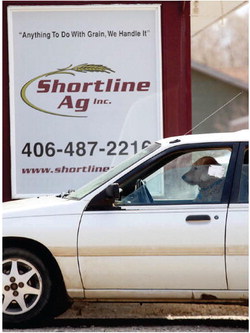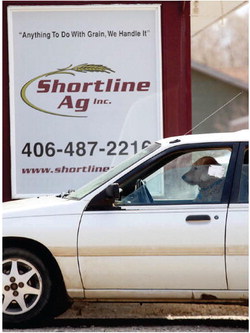 Dog-gone-it, we don't know if this canine was getting ready to depart its vehicle to buy an auger or one of those mobile water tanks to put fires out from the Shortline Ag crew on the south end of Scobey. Perhaps it was still sitting in the driver's seat because it hadn't made up its mind yet or maybe it was about to drive away and sleep on the decision for a night. Either way it was shopping locally. — mike
*T*I*P*
An interesting Memorial Day story came about when Grenora, ND began to commit resources to updating and digitizing its cemetery records — the story indirectly has ties to this area. It is especially interesting as Daniels County Cemetery is now producing a similar digital directory w...