Posted on
Mary Urquhart 1934-2021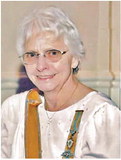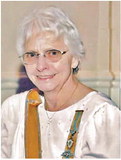 Mary Esther (Farver) Urquhart, passed peacefully from this world on Tuesday, April 27 at the age of 87.
She was born in Scobey, MT to Lavilla Bird and Martin Farver on July 21, 1934. As a young girl, Mary was stricken with rheumatic fever and had to spend her entire 4th-grade year at home. She graduated from Scobey High School in 1952 and worked for Solbergs' Implement dealership in Scobey to save up enough money to attend nursing school at the Columbus Hospital.
It was in Great Falls where she met Duane "Red" Urquhart and they were married on June 9, 1957. They lived on a farm northeast of Great Falls o...