Posted on
'Mark'These Words: His Long Wait Was Really Meant To Be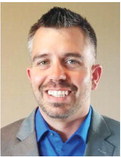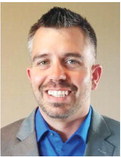 It was around 3:15 p.m.
Monday, April 26, when the Daniels County Leader punched in Mark McElvaney's cell phone number, thinking his work day was about to end in his home of Mandan, North Dakota, where it was 4:15 p.m. Central Daylight Time.
"Where are you at right now?" he was asked by the
Leader , thinking he was in Mandan.
"I'm sitting in an airport (in Denver) waiting for a flight," he answered. "A quick trip to San Antonio."
So the 1998 graduate of Scobey High School was at work as suspected, at least en route to work, which takes him to states like "Missouri, Oklahoma, K...