Posted on
More B-Ball On Tap For Scobey Trio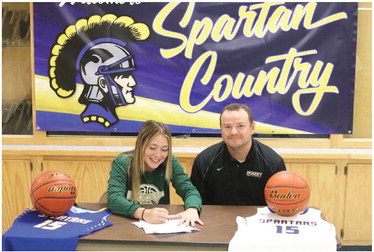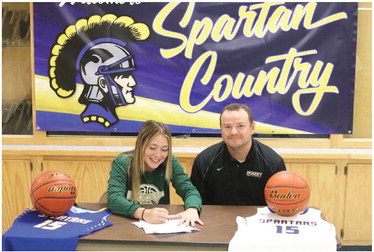 Wes Keller had to see it to believe it. Now he is a believer.
The Midland Roundtable apparently already knew it and did something about it.
Long story short is Scobey High School senior Gracee Lekvold has signed a letter of intent to play basketball with the Rocky Mountain College Battlin' Bears of Billings, Montana. An added bonus is the 5-foot-4 spitfire guard was also selected to play in the 24th annual Midland Roundtable Montana-Wyoming All-Star Girls' Basketball Series, which the Big Sky squad is also coached by Wes Keller.
The two-game series is scheduled to be played at the Bruce Hoffman Golden Dome on the campus of Sheridan Community College in Sheridan, Wyoming Friday, June 11, with tip-off scheduled for 5:30 p.m. Ac tion shifts to the Lockwood High School gymnasium in Billings on Saturday, June 12, which also tips off at 5:30 p.m.
Montana leads the series 33-13 and has won the last seven games.
Keller had never seen Lekvold play live but made a point to travel to Havre recen...