Posted on
Highway 13 South – "The Road To Nowhere" Actually Leads To Scobey; But It's Gone To Hell . . .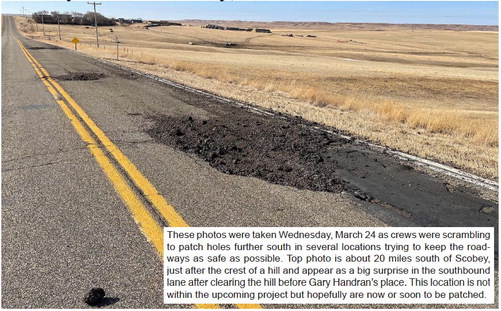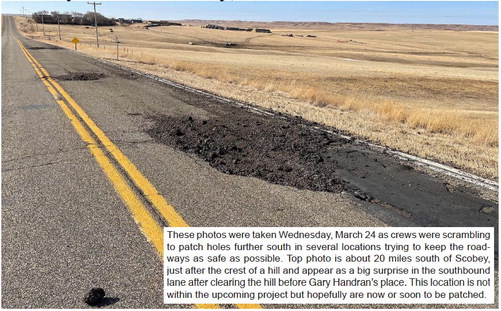 Eight Miles Of Highway 13 Slotted For Rebuild
Many years ago Montana Governor hopeful, Jack Ramirez, took a shot at his opponent Ted Schwinden about re-paving a portion the "road to nowhere" in which that particular improvement happened to end about Ted Schwinden's place north of Highway 2. Apparently the jab did nothing towards defeating his opponent Governor Schwinden who served from 1981 to 1989. A number of improvements have been made on Highway 13 over the years but they just can't keep up with all of the truck traffic damage since the railroad pulled out of the north branch line and much of the area's grain gets moved by truck to the Main Line.
It's not from lack of trying to patch the road, crews are out there working nearly ever...