Posted on
Scobey Boys' Goal Is Simple… Outright Class C State Title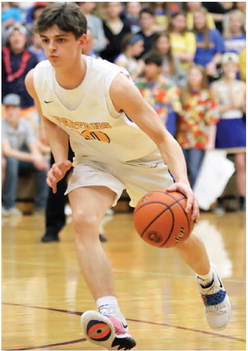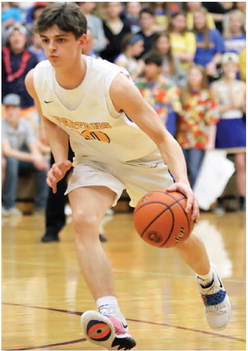 This Is It!
Six consecutive District 3C conference and tournament championships, five straight East C Divisional Tournament titles, five-ina-row State C Tournament appearances placing third twice, fourth once and a costate title last season, an active 51-game winning streak dating back to its final three games at the 2019 State C... what more could the Scobey High School boys' basketball program want?
That's easy as the answer is three straight victories in three total games played at the State C Tournament at Lockwood High School in Billings March 10-13, where the Spartans are on a mission to capture the outright Class C state championship.
No "co" this go!
The Spartans (23-0, 1606-727, 69.8-31.6) faced the Powder River County (Broadus) Hawks (2nd, South Division, 18-5, 1277-1065, 55.5-46.3) in Wednesday's 1 p.m. tourney opener.
The Manhattan Christian Eagles (1st West, 23-1, 1599-905, 66.6-37.7) battled the Belt Huskies (2nd North, 20-2, 1227-753, 55.7-34.2) at 3:30 p.m.
The first round resumes today (Thursday, March 11) when the Bridger Scouts (1st South, 20-0, 1217-727, 60.8-36.3) take on the Twin Bridges Falcons (2nd, West, 18-2, 1132-800, 56.6-40.0) at 9 a.m. followed by the Fort Benton Longhorns (1st North, 19-1, 1205-693, 60.2-34.6) facing the Froid-Lake Redhawks (2nd East, 21-3, 1430-849, 59.5-35.3) at 11 a.m.
See the Banjo's Club 109-sponsored bracket advertisement elsewhere in this issue to track the Spartans and the entire tournament.
All Scobey games will air live on KCGM 95.7 FM.
Scobey landed in the State C opener by defeating Froid-Lake 69-44 in Saturday's East C Divisional Tournament championship game Saturday night at Sidney High School.
The Spartans, who edged the Redhawks 57-54 in Scobey January 21 and 49-47 in overtime February 9 in Medicine Lake, took their initial double-digit lead last week with 2:26 left in the opening quarter on Reagan Machart's 3-point play making it 16-5. From there Scobey maintained the lead between six (20-14) and 12 (36-24, 38-26) points right before halftime, where the Spartans enjoyed a 10-point advantage. A 9-0 scoring run in the initial three minutes of the third period pushed the lead to 47-28. It featured Parker Cromwell hitting from six feet out followed by Aidan Fishell knocking down a right-wing trey. After Machart tallied...