Posted on
Things, Ideas & People . . .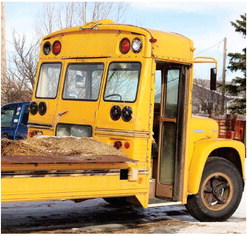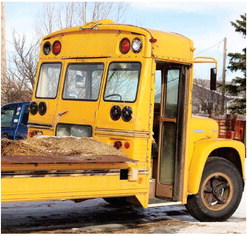 TAKE A SCHOOL BUS, cut off everything from behind the driver's seat but save the back part, hook it up to the front part and one has themselves a flat-bed hauling machine. The unique vehicle was spotted in Opheim the afternoon of Sunday, February 21. — Leader Photo, mike
*T*I*P*
We were asked the other day why the word "Super Bowl" did not appear in our newspaper recently. We used the "game" or "football game".
Guidelines ...