Posted on
TWO Tourney Games In Lustre Tuesday – New Brackets!
State C Now At Lockwood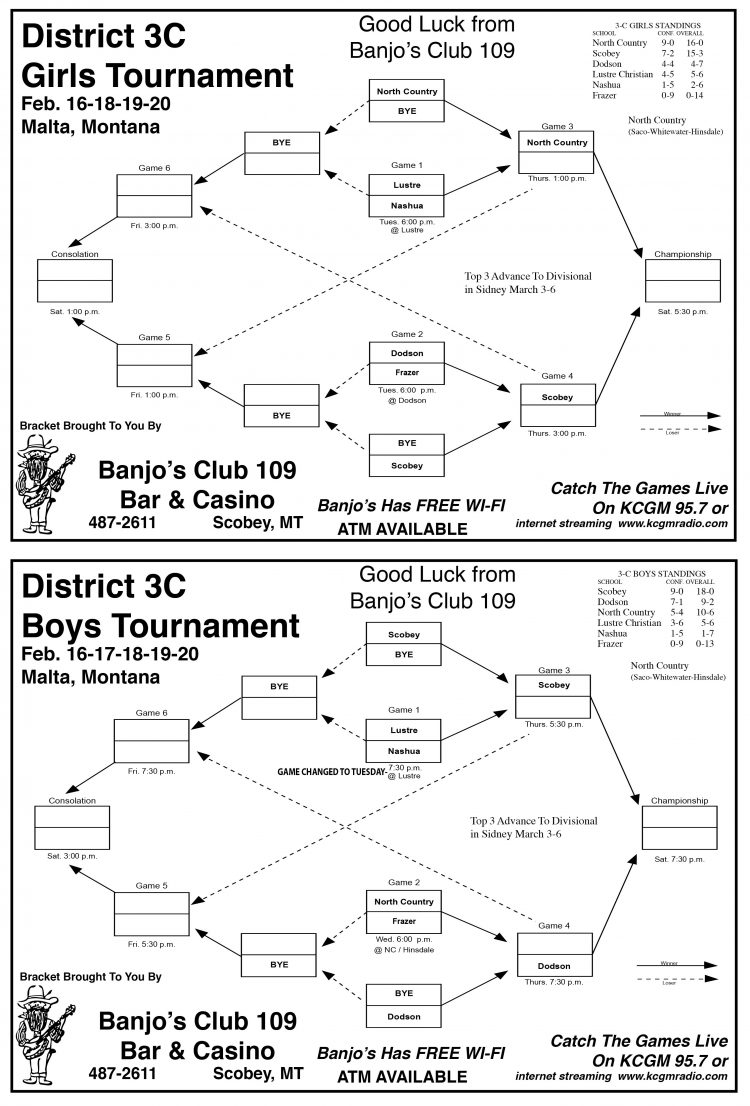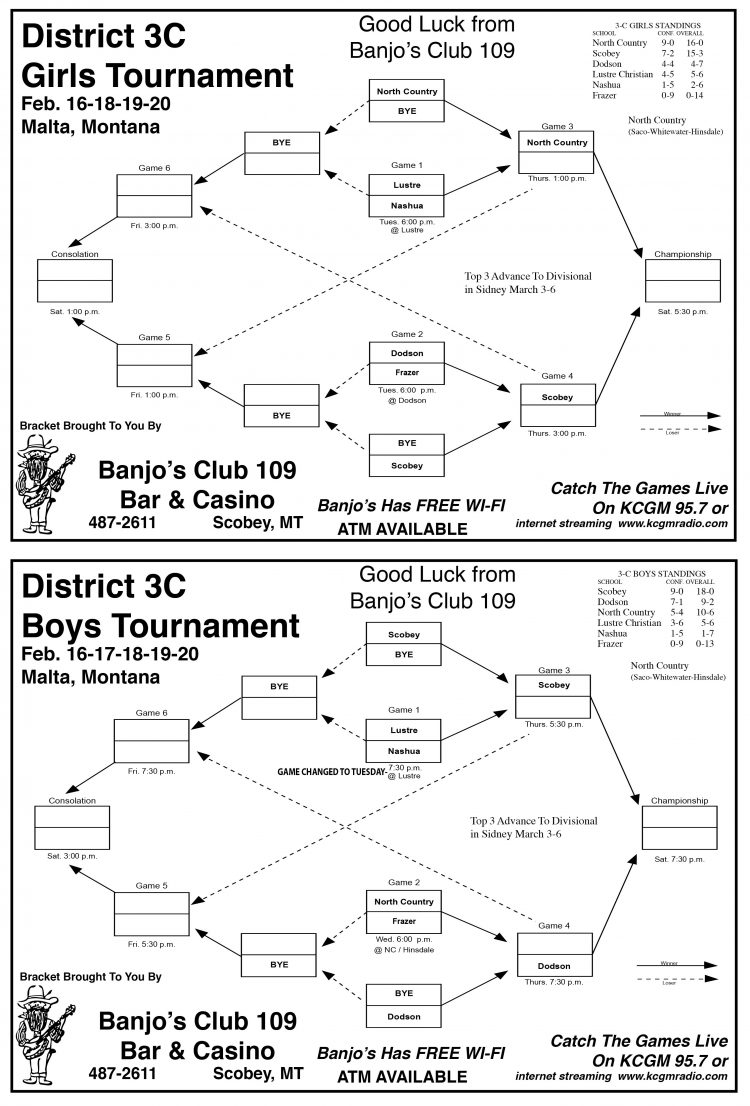 To see brackets bigger – right click the brackets to open a new window or tab.
Lustre Boys First Game moved to Tuesday, Feb. 16 – will Host Nashua Boys – 7:30 p.m.
after Lustre Girls play host to Nashua at 6 p.m.
Dodson Girls host Frazer 6 p.m. Tuesday.
North Country Boys host Frazer in Hinsdale Wednesday at 6 p.m.
Feb. 18 District tournament play will resume in Malta.
Eastern C Divisional Girls and Boys March 3-6 in Sidney.
State C Girls and Boys March 10-13 Location – Lockwood High School in Lockwood/Billings