Posted on
Scobey Boys Depart Week Of Switcheroos Still Undefeated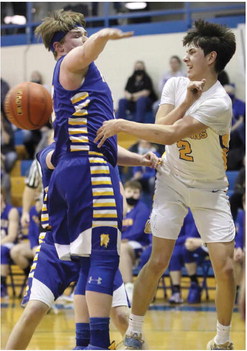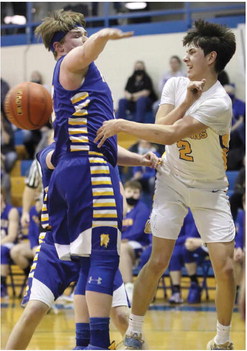 'Lots Of Changes Here So Buckle Up!'
It was one of the most abnormal weeks ever for the Scobey boys' basketball program. It ranks behind the 1996-97 Spartans being snowed in by a blizzard and trying to exit Scobey for the State C Tournament in Billings and last March's co-championship with Fairview at the State C in Missoula.
Due to a slew of cancellations, postponements and date changes, all in the span of just over 24 hours from Tuesday to Wednesday afternoons, Frazer at home Thursday, Fairview at home Friday and at Dodson Saturday suddenly became Froid-Lake, Fairview and Frazer at Scobey on Thursday, Friday and Saturday, respectively.
As the Wednesday, January 20, 3:20 p.m. email from the Scobey School proclaimed: "Lots of changes here so buckle up!" The only thing staying the same last week was the on-court play of the topranked Spartans (9-0, 640-284, 71.1-31.5) and Friday's home date with the defending State C co-champion Fairview Warriors.
As Scobey head coach Jason Wolfe explained in the early-afternoon hours of Friday, with Dodson shutting down its school through the weekend due to a coronavirus outbreak and Frazer still with a couple days left to go in a coronavirus quarantine situation, Thursday night was still open. He ca...