Posted on
Defending State C Co-Champs Meet Friday Night In Scobey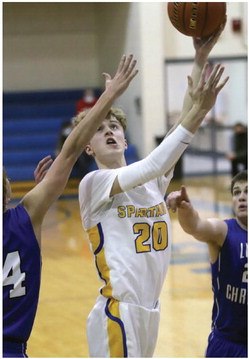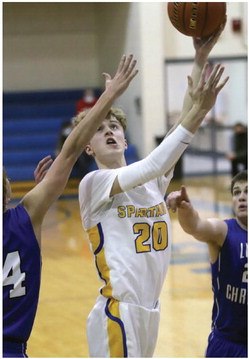 The One All Have Been Waiting For?
The defending Montana Class C State Boys' Basketball co-champions are coming to Scobey this weekend to take on the defending Montana Class C State Boys' Basketball cochampions.
Yeah, that does sound weird. It's the 7th-ranked Fairview Warriors (5-1, 361-258, 60.1-43.0) versus the top-ranked Scobey Spartans (6-0, 432-172, 72.0-28.6) butting heads Friday in the Scobey School large gymnasium (Radio: KCGM 95.7 FM. TV: Nemont.TV). The only ingredients missing are graduated 2020 Fairview seniors Cody Asbeck, Josh Herron, Trevor Karst, Lak Kloker, Gabe Schipman, Alex Schriver and Braiden Taylor and departed Scobey grads Max Cole, Brayden Cromwell and Kannon Ferestad.
It's the big rematch of the 2020 Montana Class C Boys' Basketball State Championship Game — which was never played! — that isn't even remotely close to being a rematch as the above paragraph explains.
Everybody knows the story. It's the evening of Friday, March 13, 2020, a full day after Fairview earned a 44-37 victory over Fort Benton in the early State C semifinal at Dahlberg Arena in Missoula and Scobey throttled defending state champ Manhattan Christian 77-39 in the late semi. Both had Friday off and were ready to meet Saturday night for the third time in the season with the Spartans holding a 2-love advantage (52-49 in Fairview in second game of the regular season, 59-36 in East C Division Tournament championship game in Glasgow). It never happened. By the early evening hours the coronavirus had entered the state's border and that was it. The Montana High School Association shut down the remainder of the four state tourneys following the late semifinal games, creating the co-champion reality. To its credit the MHSA could have pulled the plug right after the first semifinal games Friday night, not only in Missoula (just girls, not boys) but in Bozeman (Class AA), Billings (A) and Butte (B) as well, but did not allowing for at least a co-champion outcome.
Fast ...