Posted on
Long Time Coach Hopes Things Return To Normal Next Season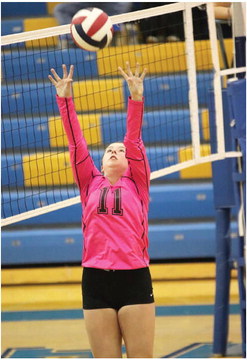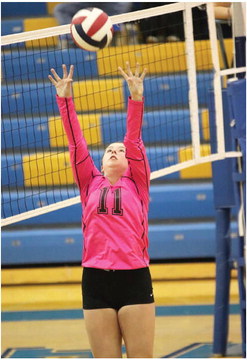 V-Ball Review
It was without a doubt the most funky and unconventional high school girls' volleyball season Scobey head coach Melissa Holum has ever coached in, and she has been leading the Spartans since the 2001-02 winter season.
The team had 16 scheduled matches to be played in the 2020 late summer/early fall season but three of those matches were cancelled and a few others were postponed but played on later dates. By District 1C Tournament time in the last week of October matches were held in nine different gymnasiums and in two (Sidney and Fairview) during the East C Divisional Tournament. The State C Tournament, its long-time home being the Brick Breeden Fieldhouse on the campus of Montana State University in Bozeman featuring all four classifications (AA, A, B, C) under the same roof, was moved to Malta High School.
A normal v-ball season it was not.
Of course, all of this was because of the cornonavirus outbreak griping most of the world for the past year.
"It was always just the unknown," said Holum, who guided the Spartans to the State C Tournament during the 2017 and 2018 seasons. "We were always preparing for something then at times it would just change. We were just taking it one day at a time, sometimes just one hour at a time."
One of the changes hit right near the start of match action. After losing 3-1 to the North Country Mavericks in Saco on Friday, September 4, the Spartans were to host the Class B Wolf Point Wolves the next day in Scobey. The Wolves cancelled.
"We told the girls to stay positive, as hard as that could be at times," said Holum. "They did stay positive. They were a positive group to work with. That match with Wolf Point would have been good competition for our girls, though."
A 3-0 loss to the Wildcats in Plentywood September 8 and and a 3-2 setback to Richey-Lambert in the Scobey's annual h...