Posted on
Bennie Lund 1928 – 2020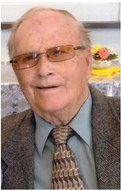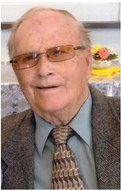 Bennie J. Lund (92) of Plentywood, Montana died at the hospital after contracting Covid 19 on December 18, 2020. He was born November 27, 1928 in Flaxton, North Dakota to Ethel (Nelson) and Raymond Lund, the oldest of three children.
Bennie lived a long, full life and could accomplish anything he put his mind to, had a remarkable memory, and was known as a kind, outgoing person. Every person he met was a friend for life.
Bennie and his soul mate Ann (Swennes) Lund began dating in 1948 and were married in 1951. At the time of his death Bennie and Ann had been married almost 70 years.