Posted on
Scobey Cross Country Has Much To Look Forward To Next Season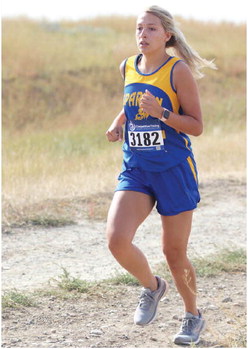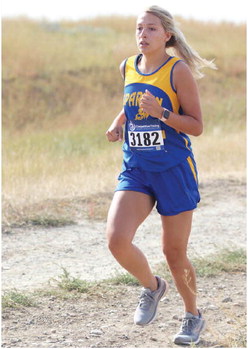 The Scobey School cross country program seems to be hitting its stride following a 42-year hiatus from competing since the late 1970s.
For instance, in the 2019 come-back season the Scobey boys placed 7th and Scobey girls 8th in the 56th State Cross Country Championships at Eagle Falls Golf Course in Great Falls.
This past season at the 57th annual state finale at Rebecca Farm in Kalispell the boys leapfrogged two places into 5th place and the girls moved up a notch to 7th, so improvement has occurred (interestingly, both of those state races for the Scobey kids plus the entire fields of all four classifica tions of AA, A, B and C were run on fresh snow; the windchill factor temperature was 11 above in Kalispell when the Scobey kids ran).
Things might be looking even better when the 2021 team gathers again in August as five of the nine student athletes who competed in the 57th state championship races were freshmen, meaning over half are scheduled to be back. In addition four eighth graders of this past season would most likely be giving the sport another go in 2021.
A for-sure is current eighth grader Mya Green who placed first in four of her six races, earning the top spot in 1.5-mile races hosted by Glasgow (at Fort Peck), Poplar, Plentywood and Culbertson. In her other two races at Scobey and Fort Peck she placed second to Sidney eighth grader Ryleigh Kleinke by 25 seconds and 16 seconds respectively. In six races her average finish was 1.3 place in an average time of 9 minutes
and 57 seconds in an aver- age field of 44.
Other current eighth graders who most likely would be staying with the sport in the 2021 season include: Carson Fishell, an average of 7th place, 10:31 time and field of 42; Adrian Villa 20th, 11:40, 41; Asher Boze 21st, 12:05, 42.
For last season's seventh graders Ivy Cole's averages were 23rd place in 12:09 in a field of 48 in five races while Tristan Lekvold averaged 20th place in 11:52 in a field of 42 in six races.
As for the girls' varsity runners, who covered 3.1 miles in their races, freshman Mia Handran led the way with averages of 5th place in 22:50 in a field of 49. Senior Taylor Leischner, who could not run the final three races, including state, due to a short-term illness, ...