Posted on
Greta Stentoft 1928 – 2020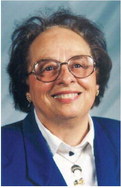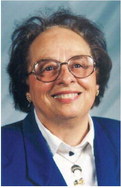 Greta Rose (Knudsvig) Stentoft, 92, of Scobey passed away November 4, 2020 at the Daniels Memorial Nursing Home in Scobey surrounded by her family via the technology of Zoom. A memorial service will be held June 29, 2021.
Greta was born Febru- ary 16, 1928 in Bryant, In diana to Martin and Dawn
Knudsvig of the Bredette
Community south of Scobey. She attended school at
the Bredette and Joy Coun try Schools, graduating high school in Wolf Point, MT in 1946.
Greta worked as a third and fourth grade teacher upon graduation from Northern Montana College for a couple of years. She married John Stentoft on May 29, 1955 at Scobey Lutheran Church. They raised their four children on their family farm south of Scobey, moving into Scobey in 1985. After many years as a homemaker, she returned to work at the Scobey Schools as an aid in the library and resource rooms.
She was preceded in death by her husband, John in 1999, her parents, Martin and Dawn Knudsvig; a brother, Garth, a sister Martha, and her twin sister Reba.
Greta is survived by her four children and their spouses—Martin and Laurie Stentoft; Anena and Rick Anderson; Lorene and Alf Hames; JoAnn and Jeff Hoverson; as well as, many grandchildren, great grandchildren, nephews, nieces, and great nephews and great nieces.
Memorial services will be conducted in Scobey on June 29, 2021. Memorials can be given to the Daniels Memorial Nursing Home where Greta lived the last 8 years of her life; always telling her family how fortunate she was to be in Scobey and have frequent visitors and amazing care everyday! Or to the Scobey Lutheran Church which was a beautiful support for her faith in her LORD and Savior, Jesus Christ!
Waller Funeral Home in charge of arrangements.