Posted on
Ronald Safty 1932 – 2020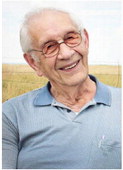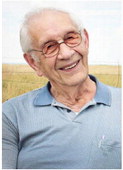 Ronald Lee Safty, 88, of Scobey, MT passed away on Thursday, November 5 at the Daniels Memorial Healthcare Center in Scobey, of natural causes. Ron was born on June 12, 1932 in Scobey to George and Cora (Goulet) Safty, the fourth of six children. He was raised on the family farm west of Whitetail. He went to school in Whitetail until the eighth grade and high school in Flaxville, graduating in 1950.
Ronald attended Northern Montana College in Havre for less than a year before moving back to Whitetail to ranch with his dad. During those years he also worked other jobs. He worked for the power company, helping to put up poles, as electricity was just coming to the area. He also worked for a construction crew that was building the new hospital in Scobey.
Ron met Geraldine Dane...