Posted on
Denny Mehls 1943 – 2020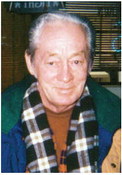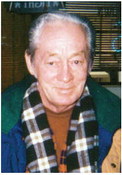 Clifford Dennis Mehls,
77, passed away October 29,
2020 at the Daniels Memorial Healthcare Center in Scobey. He was born to Idella Muldoon on March 9, 1943 in Whitefish, MT.
Denny grew up in and around the Flaxville area, and was raised and adopted by his maternal grandparents, Doris and Johnny Mehls. He graduated from Flaxville High in 1961 and enlisted in the Navy where he served as an ET (Electronics Technician in Communications), until he was honorably discharged in July of 1967.
Proud of his naval service, Denny did two tours in the Vietnam war aboard the USS Oriskany. The 888 foot Oriskany later became the first vessel sunk under
a Navy program to dispose of old warships by turning
them into artificial reefs.
Denny returned to the area and worked in the tree
care and trimming field. If
you had a question or problem concerning trees, Denny could probably help you out! He was also quite the handyman and could fix just
about anything, which came in handy, as he worked for Banjo and Barb for many years at Banjo's Bar & Casino.
Fishing and yardwork were among his hobbies. He enjoyed spending after- noons by the river fishing
with his dogs for company.
His yard, flowers and gar den was a source of great pride to him, and it showed.
Denny was preceded in death by his grandparents Johnny and Doris Mehls, and two half brothers Leeland and Richard.
Services were Saturday, November 7 with interment
in the Daniels County Cemetery. Waller Funeral Home was in charge of arrangements.