Posted on
Spartans Make Run Out West For State Meet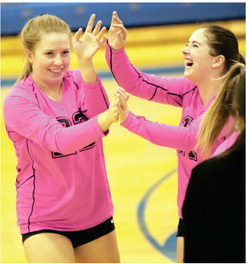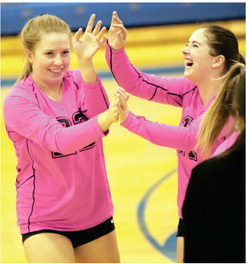 Following regular-season cross country meets in Plentywood, Poplar, Scobey, Fort Peck, Culbertson, Plentywood again and Fort Peck again, the Scobey Spartans are down to just one run in the 2020 season.
The big one.
The girls and boys of the Blue and Gold will be making the long 1,046mile roundtrip to Kalispell this week for the 57th annual State Cross Country Championships at Rebecca Farm October 23-24. Friday's races are scheduled like this: Class A-girls 10:30 a.m.; A-boys 11:30 a.m.; Bgirls 2 p.m.; B-boys 3 p.m. Saturday's action plays out in this order: C-girls 10:30 a.m.; C-boys 11:30 a.m.; AA-girls 2 p.m.; AA-boys 3 p.m. See booster page of all the Scobey High School harriers in action during the regular season elsewhere in this issue.
Scobey's final run of the
regular season was held Thursday, October 15, in the Nemont Invitational, which was sponsored by Nemont Telephone Cooperative, Inc., and hosted by the Glasgow Scotties on the paved fast track officially
known as the Downstream Nature Trail in Kiwanis Park at Fort Peck.
Scobey's only female runner competing was freshman Mia Handran, who placed sixth in a field of 35
in a time of 21:20.
On the boys' side junior Devon Southland placed seventh ...