Posted on
Things, Ideas & People . . .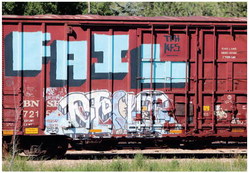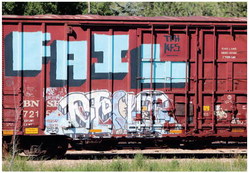 Graffiti is plural of graffito. It is adopted from an Italian word for scratching. Railroads dislike graffiti because at times it covers up the number of the railcar, like this example earlier this summer on the east end of Plentywood, Montana (see lower left of the boxcar). Note to graffiti artists: if you are going to deface something at least do it with a positive message. FAIL? Really? — mike
*T*I*P* As many in this area prepare to hook up with the Dry Prairie Rural Water System, users may be saving some money, offsetting the up-front costs. Water is sourced from the Missouri River, then to the treatment plant near Wolf Point and into its system. According to DPRW "...