Posted on
Scobey's Green Runs To A Win In Culbertson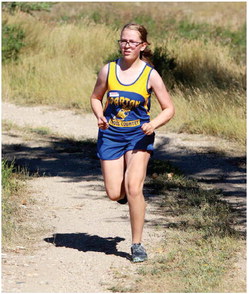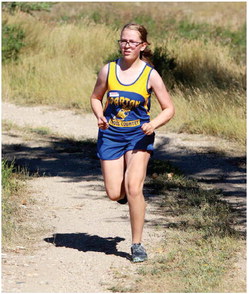 State Now 2-Day Meet
Welcome to the top of the heap Mya Green.
The Scobey eighth grader had the fleetest of feet in a field of 49 during the Cul bertson Invitational Cross Country Meet held Saturday, September 26.
Green's 10:01.66 winning time in the 1.5-mile middle-school race was just over 14 seconds faster than runnersup Tanae Baker of Glasgow. Scobey's other runner in the race was 7th grader Ivy Cole, who fin ished 24th in 12:33.13.
The elder female Spartans, who covered 5,000 meters in the high school race on the mostly-flat course in
the northeast sector of the city, were led by freshman Mia Handran. She placed eighth in 21:32.32, which was 1:24.43 behind winner Annie Kaul of Plenty- wood, who finally topped
Glasgow's Iris McKean this season.
Senior Taylor Leischner was 21st in 24:13.51, junior Karys Lamb 22nd in 24:38.75, freshman Joy Williams 43rd in 26:32.59 and junior Danielle Cahill 53rd in 28:48.55. Leischner broke her seasonal record in the race and the other three produced personal records.
For the Scobey High School ...