Posted on
LEADING OFF IN SPORTS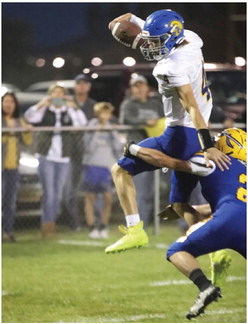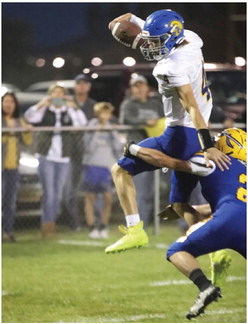 TRIVIA
Hingham,asmalltownon Montana's Hi-Line between Havre and Chester on U.S. Highway 2, once had a high school before becoming part of the current North Star School.What was its mascot name?
LAST WEEK'S ANSWER
Question: Whoholdsthe track and field records for the
1,600- and 3,200-meter runs at Peerless High School.
Answer: Bernie Wasser in 4:39.9 and 9:59.7, both achieved in 1978.
SPORTSWATCH
Fri., Oct. 2 — Prep football:
Scobey varsity at Forsyth Dogies, Riverside Park Field, Forsyth, 7 p.m. (Radio: KCGM 95.7 FM). Scobey JH at Forsyth, 4:15 p.m. Prep volleyball: Culbertson Cowgirls at Scobey, JH(2 matches)/JV/V, 4 p.m.+20+20.