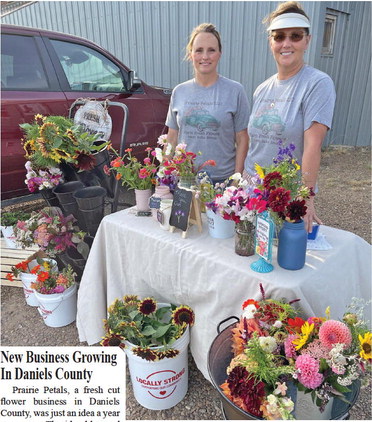 ---
Prairie Petals, a fresh cut flower business in Daniels County, was just an idea a year or so ago. The idea bloomed and for the past month they have ...
---
The Daniels Memorial Healthcare Center board of directors meeting is Monday, August 22 at 6:00 p.m. in the hospital conference room in Scobey. All ...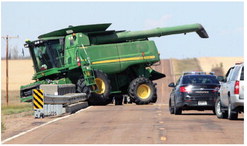 ---
owned by Brooks Marle- nee, driven by Raul Zucolo Irion of Pato Branco, Brazil, traveling south on Highway 13 struck this bridge guard rail ar...
---
The Leader Office Will Be Closed Thurs. & Fri... Aug.18-19,OurApologies Papers are available at Smoke Creek Inn, Banjos 109, R-Tur's...
---
A benefit fundraiser hon oring Sherry Fugere is at the Scobey Ball Park Friday, August 19. Kick-off is at 4 p.m. Register teams by 6 p.m August 18 at ...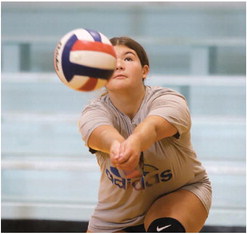 ---
SCOBEY GIRLS' VOLLEYBALL PLAYERS Hadley Ma her (top), Kinsey Anderson (center) and Mady Willis (bottom) work on their game during the first pract...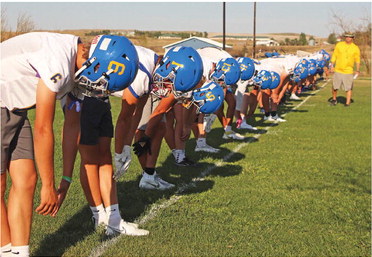 ---
The Scobey cross country teams started their 2022 seasons just like they did last season, at the very first opportunity they could per Montana High ...
---
County COVID Update There are many people home testing, but not reporting positive results. Those who test positive, whether reporting results or n...
---
For individuals wanting to dispose of unusable or unwanted pesticides, the Pesticide & Waste Disposal Program will be visiting Scobey on Tuesday...