---
September 17, 2021 COVID-19 UPDATE: DCHD was notified of 1 positive case of novel coronavirus (COVID-19) in a individual residing in Daniels County...
---
Monthly health education sessions scheduled to begin today, Thursday, September 16, have been postponed until a later date. Daniels County Health Depa...
---
Churches Set Fall Dinner Dates St. Philip's Catholic Church in Scobey has set it's Harvest Turkey Dinner for Sunday, September 26. See ins...
---
Businesses and organizations have through Wednesday, September 22 to get windows decorated celebrating SHS Homecoming week next week. Prizes of $10...
---
Scobey Golf members are encouraged to attend a question and answer, informal meeting concerning the clubhouse kitchen remodel and related business. T...
---
What started as a project by former Scobey School Superintendent Dave Selvig in the mid 2000s was picked up and carried on by current Superintendent G...
---
The four person golf scramble to benefit the fire department has been changed to Sunday, September 19 with a 10 a.m. tee-off. There is no...

---
September 17, 1787, of the Constitution and recognize all who, by coming of age or by naturalization, have become citizens. Citizens of the ...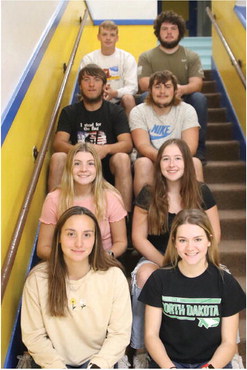 ---
THE CANDIDATES ARE — Scobey School Homecoming Week takes flight on Monday, September 20, and those in the running to be named king and que...