---
Red Cross will be in Scobey for its regularly scheduled community blood drawing on Tuesday, November 29. They are open at the Catholic Center from 11...
---
Prairie Symphonette has set December 4th for its annual Christmas concert 2 p.m. at Scobey Schools small gym.
---
The duo is growing into a trio for Shawn Brooke. He has owned and operated Waller Funeral Home in Scobey and Fulkerson Funeral Home in Plentywoo...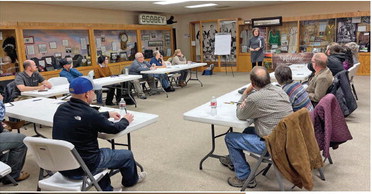 ---
Seventeen people representing over thirty local organizations and several businesses gathered to discuss all of the positives in the Daniels County...
---
Borderline Snow Chasers will be conducting its early bird draw for $500 Saturday night November 26th at Banjo's. The draw at approximately 9 p.m. w...
---
Thursday morning between 8 and 8:30 a.m. Chris McGraw, 73, of St. Ignace, Michigan, suddenly collapsed from an apparent heart attack in his parked v...
---
In the spirit of community and the holiday season a small group of local people started visiting about the possibility of putting Christmas lights o...
---
The annual vendor and craft show will be Monday, November 28 at Scobey School Commons area from 5 to 7 p.m. Many vendors and crafters from aroun...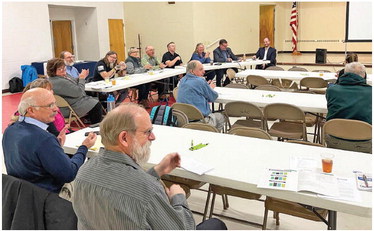 ---
The annual meeting for Daniels Memorial Healthcare Center was held November 17 at the Scobey Lutheran Ed Building. About thirty people were in ...