---
Hope Fugere, 89, of Scobey died Sunday evening, September 19 at Daniels Memorial Healthcare Center. Services will 2 pm be Monday, October 4 at Sc...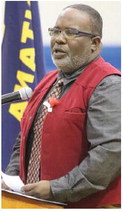 ---
Daniels County resident Lawrence Rhone was recently appointed to the Veterans' Advisory Committee on Rehabilitation for the Department of Veterans...
---
Calling all Mathletes, Athletes, Hippies, Western wearers, Babies and Baby Boomers... and don't forget your Blue and Gold! It'sHomecomingWeekat t...
---
Details, date and time and more for a new style of Boo-Bingo will be available in the next issue.As a COVID precaution organizers decided to move it ...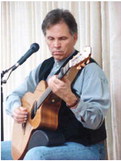 ---
Jerry Barlow, Celtic guitarist and storyteller, will be performing at the Daniels County Library in Scobey on Monday September 27 at 6:30 p.m. Barlow...
---
St Philips 17th annual harvest, turkey dinner is this Sunday, September 26th from 11 a.m. to 2 p.m. This year it will be TAKE-OUT ONLY due to COVI...
---
Grain missing from a bin north of Four Buttes near the Canadian border is under investigation by the Daniels County Sheriff's Office. About ...
---
From 11 a.m. to 2 p.m. on Saturday, September 25, Daniels County Chamber of Commerce and Agriculture will be serving up its annual free feed at the c...
---
September 24, 2021 DCHD was notified of 4 positive cases of the 2019 novel coronavirus (COVID-19) in individuals residing in Daniels County. The po...