---
Scobey swimming pool is apparently opening Saturday, May 28th. Open swim Monday through Friday is 1 to 4 p.m. Evening lap swim from 5 to 6 p.m.: wa...
---
Daniels County Chamber met Monday, May 23 at the Scobey Golf Clubhouse at noon for its regular meeting. Agrantappliedforthrough the "Reimaginin...
---
The Daniels County Cemetery board, volunteers and staff are working to keep the cemeteries trimmed and ready for the year. Volunteers Sam Handy a...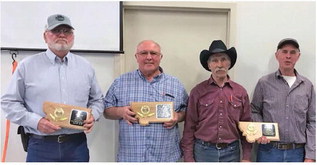 ---
NEARLY A YEAR IN THE MAKING - Over 100 years of service was recognized by Montana Department of Transportation as these fellows were awarded plaques t...
---
Memorial Day programs will be held in Scobey and Opheim on Monday, May 30. Both services will be held at 11 a.m. Scobey's program is at the sch...
---
Richardson Theatre of Scobey is among movie theatres in the United States which will be premiering the new "Top Gun, Maverick" movie starring Tom ...
---
Taken from the unapproved minutes of the regular meeting of City Council, City of Scobey, Montana held Tuesday,May7,2022 at 8:30 a.m. at City Hall...
---
Jensen Gardens will be opening for the season on Friday, May 27. They will be open from 1 p.m. to 6 p.m daily. The greenhouse and gardens is located a...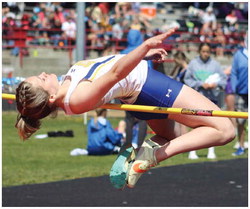 ---
The Scobey girls continue to impress this high school track and field season by emerging the champion of the East C Divisional Meet held last week ...