---
Selmer Oliver Olson of Scobey passed away peacefully at age 86, Wednesday, June 22 in Glendive, at the Eastern Montana Veteran's Home. A celebrat...

---
Pioneer Town Comes To Life This Weekend For the 56th time annually the Daniels County Museum Association will sponsor Pioneer Days &amp...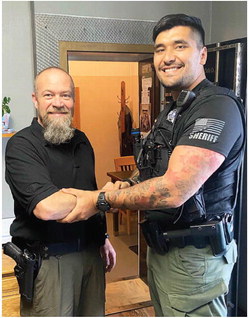 ---
The Daniels County Sheriff Department is once again fully staffed following the recent hiring of deputy Clint Lowe. He, wife Shawna, and young...
---
The 10th annual Tower Hill Run/Walk is set to go off the starting line at 7 a.m. Saturday, June 25. All participants are asked to meet at Roselan...
---
Richard Olson, 63 of the Richland area was found dead Monday, June 13 at his home near Richland. He and his wife Lita live just east of Richland, in D...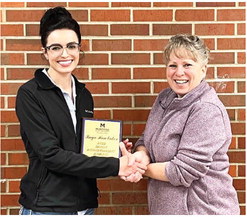 ---
INGA HAWBAKER (left), Daniels County MSU Extension agent in Scobey, was awarded the MSU Early Achievement Award for her exceptional pesticide educati...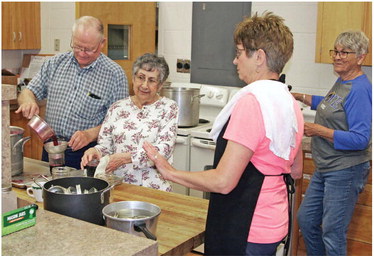 ---
SAINTLY CHOKECHERRY SYRUP went through its final canning stages recently as volunteers prepared the purple elixir for the annual Knights of Columbu...
---
Daniels Memorial Employee Involvement Committee will be serving hot dogs of all types, from plain to super specialty, in the back parking lot at Dan...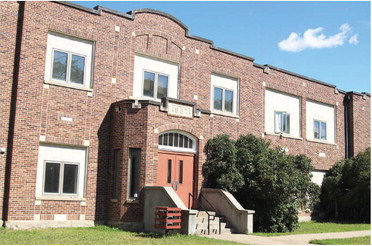 ---
Opheim will be hopping this weekend (June 24-26) and we're not just talking about the bareback horses throwing off their riders at the annual rodeo...