---
Craig Crandell, 69, of Scobey died November 24, 2021 at the DMHC. See obituary in this week's edition. A celebration of life will be at noon on Sat...
---
In a joint effort Daniels Memorial Hospital and Sheridan Memorial Hospital are sponsoring a Facebook Live question and answer session on the Daniels ...
---
The Borderline Snow Chasers annual Early Bird $500 draw is about 9 p.m. this Saturday at Banjo's Club 109. There is also a special draw for $100 for...
---
Scobey High School National Honor Society is sponsoring the annual Christmas vendor/craft show Monday, November 29 from 5 to 7 p.m. at the school co...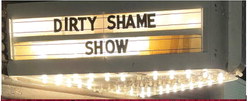 ---
CHRISTMAS DIRTY SHAME BELLES will be a big part of the "Old Fashioned Christmas" variety show this weekend, November 26 & 27 at the Rex Theat...
---
Call 1-800-733-2767 to register for the blood drive in Scobey, Tuesday, November 30, noon. to 5:30 p.m. at the Catholic Center. Or, download the Bloo...
---
A free QPR (Question, Persuade, Refer) suicide prevention training session will be held December 2nd at the Nemont Friendship Room in Scobey from 7 to...
---
Now that you're done stuffing yourself full of turkey and every other food item related to the Thanksgiving Day holiday, are you up for a smorgasbo...
---
November 30, 2021 Current Active Cases: 1 New Active Cases: 0 Newly Recovered: 1 Isolated At Home: 1 Currently Hospitalized: 0 Total...