---
Daniels-Sheridan Federal Credit Union will be hosting a free traveling taco lunch, trimmings and dessert on Tuesday, October 3 Everyone is welcome...
---
Sunday, Oct. 1
The 750 Club Trail Ride starts at 10 a.m. at Corey Nelson's place north of Redstone. Bring a snack its about a 4 hour...
---
Sunday, October 1 Scobey Golf Club annual meeting and club tournament is on. Tourney players must be members with a handicap. Shotgun at 10 a.m.. Th...
---
Monday, October 2nd, Scobey Schools will welcome Jeff Yalden to our community. He's a TEDx speaker, a four time best-selling author, ...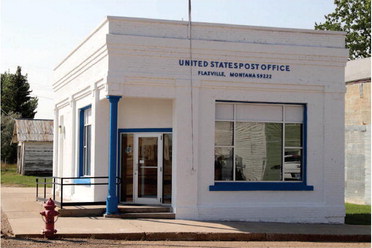 ---
FLAXVILLE Post Office will be opening again next Tuesday. The owners of the building from Cordova, Tennesee had crews come in and power wash and pain...
---
The 7th annual Suicide Prevention/Bully Awareness Run/Walk, and simultaneously the annual Color Fun/ Run will start off at Pioneer Town at 1 p.m. ...
---
"Rock On Spartans!" is the theme for Homecoming week at Scobey Schools. So far they have been having different dress-up days and fun f...
---
The final DEQ approval to build a by-pass around the broken Coal Creek bridge north of Peerless was granted about a week ago and construction was ...
---
Alice Halvorson, 98, of Scobey died at Daniels Memorial Healthcare Center on Tuesday, September 26. Arrangements are pending at this writing. Waller F...